This wiki documents the Detective Conan Japanese manga and anime series written and illustrated by Gosho Aoyama. Due to legal considerations the name has been renamed to Case Closed. The series contains Shinichi Kudō prodigious young detective who was inadvertently transformed into a child after being poisoned by two men in black. The manga has been licensed by Viz Media in North America and uses Funimation's renamed characters names.
Trending articles
Popular categories
View full main page
Welcome To Detective Conan Wiki
GREETINGS
Welcome To
Detective Conan Wiki
, a Mediawiki-Based Encyclopedia dedicated to Gosho Aoyama's Hit Series
Detective Conan
, which anyone could edit. We are striving to be one of the most known Encyclopedias that covers information about Detective Conan Franchise. As such, we are trying to become a more informative Encyclopedia to support Detective Conan Fans globally.
We are more than happy that you, A Mysterious Detective, can join us in reaching our main goal. Please feel free to contribute to our site and help us build the most informative wiki for everything related to Gosho Aoyama and his most notable work, Detective Conan, online.
6 Active Users • 34,280 Edits • 2,108 Articles • 900 Images
WARNING
This Wiki Contains Heavy Spoilers From The Manga & Anime Franchise Detective Conan
Announcements
DETECTIVE CONAN : MOVIE 24 - THE SCARLET BULLET
Detective Conan - The Scarlet Bullet (Meitantei Konan - Hiiro No Dangan), the latest film in the Detective Conan series, has been delayed due to the ongoing coronavirus (COVID-19) pandemic.
"Due to the spread of the new coronavirus, we have decided to postpone the release date of Detective Conan Scarlet Bullet, which is scheduled to be released on Friday, April 17, 2020," the film's website revealed. "We sincerely apologize to all those who have been waiting for the release of the work. Please note that the advanced tickets you have purchased can also be used after the postponement, so please take them with you."
Detective Conan/Case Closed - The Scarlet Bullet was set to be released on April 17 and will be centered around a big sporting event in Tokyo (that only happens every 4 years) and the unveiling of a new high-speed maglev Shinkansen train from Nagoya to Train. It also features the Akai Family which is currently composed of Shuichi Akai, Shukichi Haneda, Masumi Sera and Mary Sera.
Detective Conan - The Scarlet Bullet was set to be the first Detective Conan/Case Closed anime film to be released in the Reiwa era and was a celebration of the then-upcoming Olympic games. At the time of this writing, Detective Conan - Scarlet Bullet has yet to receive an updated release date.
DETECTIVE CONAN REVITALIZATION PROJECT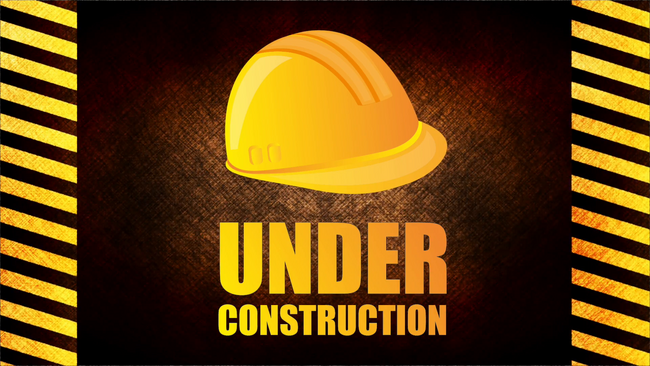 Detective Conan Wiki is under heavy reconstruction and will continue to be for quite some time, so please bare with us while we attempt to fix everything here.
The Home Page is now completely revamped.
The Chapter List is now partially revamped, however, only 7% of Chapters currently have a page.
The Episode List is now partially revamped, however, only 74% of Episodes currently have a page.
The Cases List is currently in the process of being revamped.
The Volumes List is currently in the process of being revamped.
The Revamped Character Template has been implemented on nearly all Character Pages.
The Revamped Episode Template has been implemented on nearly all Episode Pages.
For more details, check out Detective Conan Wiki's Revitalization Project. Feel free to express your opinions whether positive or negative, make suggestions and attempt to help with some tasks provided that you know how to properly do so you would not end up making a larger mess to the wiki.
Expect dozens if not more future changes after these. Any help or feedback would be great, though do note that we will not accept anything that is just copied from other websites as we are not other websites, especially the Detective Conan World Wiki since it seems most people want to copy from there.
About
PLOT
Shinichi Kudo, a great mystery expert at only seventeen, is already well known for having solved several challenging cases. One day, when Shinichi sees two suspicious men and decides to follow them, he inadvertently becomes witness to a disturbing illegal activity. When the men catch Shinichi, they dose him with an Experimental Drug formulated by the Black Organization and abandon him to die. However, to his own astonishment, Shinichi is still alive and soon wakes up, but now, he has the body of a seven-year-old, perfectly preserving his original intelligence. He hides his real identity from everyone, including his childhood friend Ran Mouri and her father, private detective Kogoro Mouri. He eventually takes on the alias of Conan Edogawa, inspired by the mystery writers Arthur Conan Doyle and Ranpo Edogawa.
Upon having decided to move into Mouri Detective Agency, Shinichi who, as Conan, starts secretly solving Detective Mouri's cases from behind the scenes with his exceptional sleuthing skills, while covertly investigating the organization responsible for his current state, hoping to reverse the drug's effects someday.
CHARACTERS
Current Events
CHAPTER XXXX - UNKNOWN

UNDER CONSTRUCTION
Read More →
EPISODE XXXX - UNKNOWN

UNDER CONSTRUCTION
Read More →
Community
RECENT BLOGS
Affiliates
REMINDER
Please Feel Free To Contact Our
Administrators
If You Would Like To Be An Affiliate
News
MANGA RELEASE DATE
Chapter XXXX - Unknown
(TBA)
Chapter XXXX - Unknown
(TBA)
Chapter XXXX - Unknown
(TBA)
ANIME RELEASE DATE
Episode XXXX - Unknown
(TBA)
Episode XXXX - Unknown
(TBA)
Episode XXXX - Unknown
(TBA)
MOVIE RELEASE DATE
Movie XX - Unknown
(TBA)
Movie XX - Unknown
(TBA)
DVD RELEASE DATE
Season XX - Unknown
(Released)
Season XX - Unknown
(Released)
Featured
FEATURED ARTICLE
Shinichi Kudo (工藤 新一, Kudō Shin'ichi; English TV: Jimmy Kudo), a High School Detective who was shrunken by APTX 4869 and now goes with the alias Conan Edogawa (江戸川 コナン, Edogawa Konan), is the main protagonist in the manga and anime franchise Detective Conan.
FEATURED QUOTE
" When you have eliminated the impossible, whatever remains, however improbable, must be the truth... "
— Shinichi Kudo to Heiji Hattori, Episode 223
Trivia
DID YOU KNOW
MYSTERY SOLVING
Don't be Tricked Out by the Editors' & Fans' Worst Input; Check Out the Mystery Solving Page.
Websites
OFFICIAL WEBSITES
GENERAL WEBSITES
Chat
DISCORD SERVER
If you see this, your JavaScript might be disabled or DiscordIntegrator plugin isn't working. If the latter, please contact a wiki administrator.